THE CHANGING FACE OF AUTOMOTIVE
How will you emerge from our perfect storm?
The automotive industry is experiencing an unprecedented period of transformation and upheaval.  There's no denying that we've never had to deal with so many diverse and competing challenges at the same time. It's just as well that we're a resilient and innovative industry.
Yet, unlike so many of the challenges we've faced in the past, this time, we can't just stick it out until the storm passes. There will be no 'going back to normal.' We're now busy determining exactly what that new normal will be in a world where EVs, autonomous vehicles, connectivity, robotics, mobility, blockchain and AI are true 'here and now,' rapidly re-shaping and re-inventing traditional business and operating models.
Fortunately, every challenge brings great opportunity, which is just as well when you look at some of the key trends, themes and industry dynamics currently in play: 
What's happening in the UK automotive industry?
In the UK, we're going through an almost perfect storm of disruption and change. Over the last few years, we've seen:
The coronavirus pandemic pushed UK car sales in 2020 down to the lowest level since 1992, the biggest annual slump since the second world war despite surging sales of EVs. Sales fell by 29% during the year to about 1.63m
The UK Government takes a major step towards net-zero with the announcement of the end of the sale of new petrol and diesel cars by 2030
Steep declines in petrol and diesel cars sales with increasing sales of battery-electric cars nearly trebling during 2020 to just under 110,000 vehicles, accounting for about 6.6% of overall sales. Adding plug-in hybrid electric cars meant the market share of plug-in cars rose above 10% for the first time
Multiple companies in discussion with the UK government regarding the building of so-called gigafactories for the production of batteries for EVs
FCA regulatory focus on Motor Finance, including dealer commissions and disclosure requirements
The need to reduce 'cost to serve' while providing a competitive customer experience, requiring investment in robotics, automation and AI
The rise of wider subscription and 'pay per use' models replacing more traditional ownership, including manufacturers and their finance partners focusing on servitisation, mobility and micromobility
Increasing next-generation digital and mobility demands across the public, retail and corporate landscape – e.g. rise of multi-modal MaaS solutions to support urban traveller demands
The UK automotive industry is right to be concerned about future sales, changing finance models and increasing customer expectations. And this is why every organisation needs to be sure that they are investing in the right technologies and business models; cutting expenditure in areas where commercial benefit is shrinking, and prioritising their strategies to deliver not only the best ROI but also the most sustainable and future-proof version of their brand that they can possibly achieve.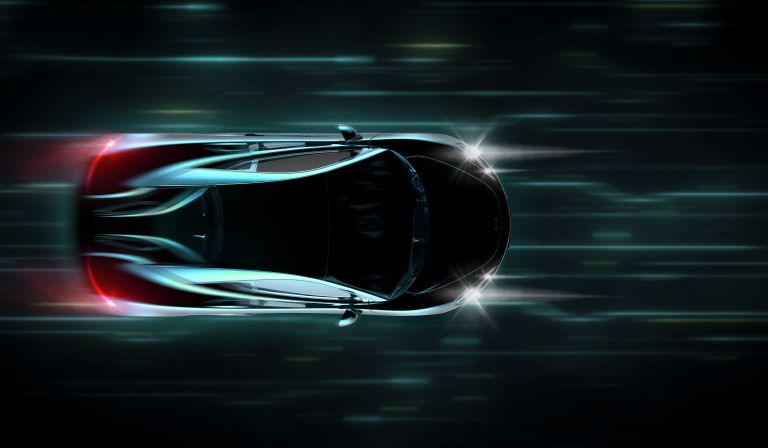 Our honest opinion and what to do about it
Let's be frank. When you look back to previous periods of intense change and innovation in the automotive industry, the track record is not always a happy one.
For example, during the early days of digital (not so long ago) when organisations rushed to launch e-trading platforms, dealer portals, online customer account management and the like, budgets worth millions were frittered on inadequate, poorly thought-out solutions. Time and again, we've seen the results of inadequate analysis, a limited focus, lack of attention paid to critical ROI and duplicated functionality. In places, we're still living with a legacy of dysfunctional organisational silos and inefficient duplication, leading to excessive operational costs. Bluntly put, what may have started as an opportunity has often created yet more challenges in the long term, impacting on profitability, customer loyalty and – in many cases – brand value.
Automotive companies now face a massive transformation agenda. Most will need support of some kind in shaping and delivering the complex technology and change agendas, strategies, roadmaps and operating/business models critical to future business success.
They'll need to be engaging with independent, proven specialists (like us) who know the automotive industry inside out and can provide big picture thinking, holistic solutions, and crucially, accelerate change and help deliver on key objectives over the short and longer term. They'll need to work with people who can spot the relevancy and opportunity provided by adopting the best solutions and ideas from other industries, such as banking, telecoms and wider technology. And, given our industry's track record, you need people who can help to work across the various silos within an automotive business (e.g. NSC/Finance Company/Fleet & FSL division) and start to catalyse and leverage the resources, thinking and expertise that already exists within your own business to benefit your organisation as a whole.
It's time to stop such mistakes from being repeated.
We don't deny that future solutions may be complex, but that doesn't mean you should break down current and future challenges and deal with them via a piecemeal approach. Instead, a holistic '360 degrees' perspective is critical.
Three things to look for when bringing in external resource to devise, support and deliver strategies for change:
The ability to contribute and influence in a meaningful manner at board/senior management level, and provide valuable ROI focus for those who need to make the right decisions in a massively complex ecosystem
A source of empathetic, constructive challenge – you're looking for best practice guidance, independent thinking and positive influence from people who will take your business outside any existing comfort zone
People who can not only help you create a blueprint for the future, but who can roll up their sleeves and deliver it in the real world
If we've piqued your interest, feel free to read over some of our services to see how we might be able to help you weather the storm.
Fancy an informal chat over coffee about the possibilities for your business?
No fee, no obligation, no fuss.